This Labor Day weekend, Seattle Center became a bustling hub of artistry, ranging from music to comedy to poorly-executed smoke tricks performed with e-cigs. The reason for this gathering? Bumbershoot, one of Seattle's most popular arts festivals with a focus on alternative music.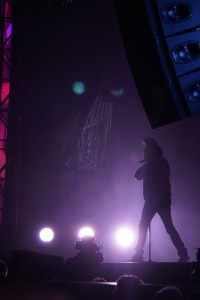 For those with the money (or with the parents with the money) to get in, Bumbershoot proved to be a varied and vibrant event. Hip-hop artists spat rhymes on brightly-lit outdoor stages while indie films were screened in buildings adjacent to hearty food vendors. Lesser-known acts populated the festival with groups like The Grizzled Mighty, Brothers From Another, Tracksuit Wedding, Menstruation Station, Moon Hooch, Giblets United, Smokey Brights, and Sensual Book Club (Points awarded to those who can point out the made-up ones).
The first day had by far the most exciting line-up. The aforementioned Chance, The Weeknd, and Cake all took to the stage Saturday, the 5th. It was a thrilling display, setting standards the next day struggled to reach.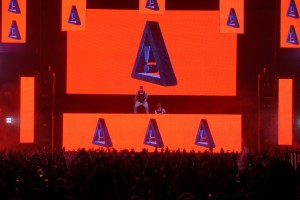 Sunday was mostly defined by its unusual demographics. Neon-colored youth, looking forward to EDM artists like Zedd, collided with the elderly, aiming to see the archaic Social Distortion or possibly just lost. In addition to Zedd, Flosstradamus and Salva also took over Key Arena, so if you weren't into deafening trap music, tough luck.
Hozier and Ellie Goulding provided for a smooth conclusion to the rambunctious gala. This, of course, is not to say that Bassnectar was any less wholesome, just maybe not in the same category.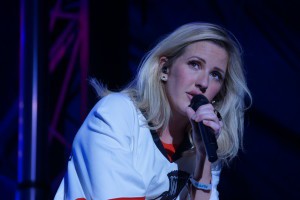 Music wasn't all Bumbershoot had to offer. Comedians like the Indian-American Seattlite, Hari Kondabolu, and the rowdy Bridgett Everett performed regularly throughout the festival. Special areas like the Seattle Pavilion and the Armory held displays of posters and other stationary art pieces. Youngershoot was also available to those with parents responsible enough to leave their children somewhere safe, but not enough to realize that they're bringing their adolescents into a plume of weed smoke that literally encompassed several blocks.
Bumbershoot has already been slated to return for 2016 thanks to its booming ticket sales, and its return is more than welcome. It's not like Seattle's ever not looking for an excuse to rock out to alternative music and imbibe in mysterious substances. All in all, this year's edition of the Seattle staple receives a solid score of "oh-my-God-who-the-hell-can-afford-this" out of 10.
This slideshow requires JavaScript.
All Photos by Conor Courtney. Featured Photo: It's a bunch of lights that say "Bumbershoot". I don't really know what you were looking for.