As the evening grew near, the Roosevelt Roughriders varsity football team prepared to face off with their arch rivals the Ballard Beavers for a shot to reclaim the anchor. The players and fans, including sophomore Ben Acosta, a Roosevelt JV player, were anxious to see who would come out victorious. "Our front seven are solid, and so is the defense, so I'm confident about the outcome tonight," he said.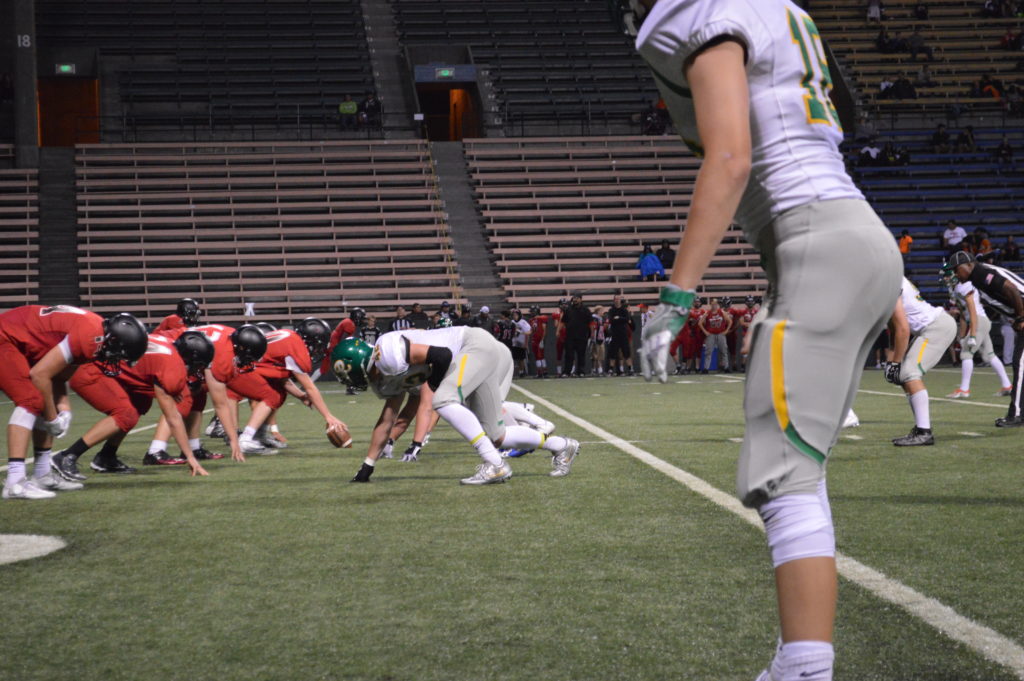 Varsity running back Mohamud Mohamud commented that the team hoped they could compete with no fumbles and give 100% effort on every play. Other players talked about how they set simple goals before each game and how that helped build confidence.
The Roughriders defense accounted for the first score, forcing a safety early in the first quarter. Not to be outdone, the Beavers responded quickly with a 65 yard pass resulting in a touchdown. With 6 minutes to go in the second quarter, they kept the pressure on the Roughriders by completing an 80 yard pass once again resulting in a TD. Similar to the Seahawks 12th man, the Roosevelt fan base rocked the stadium with their cheers and the Beavers ended up missing the extra point. Ballard scored one more time before the end of the second quarter and once again missed the extra point. At halftime, Ballard led 19-2.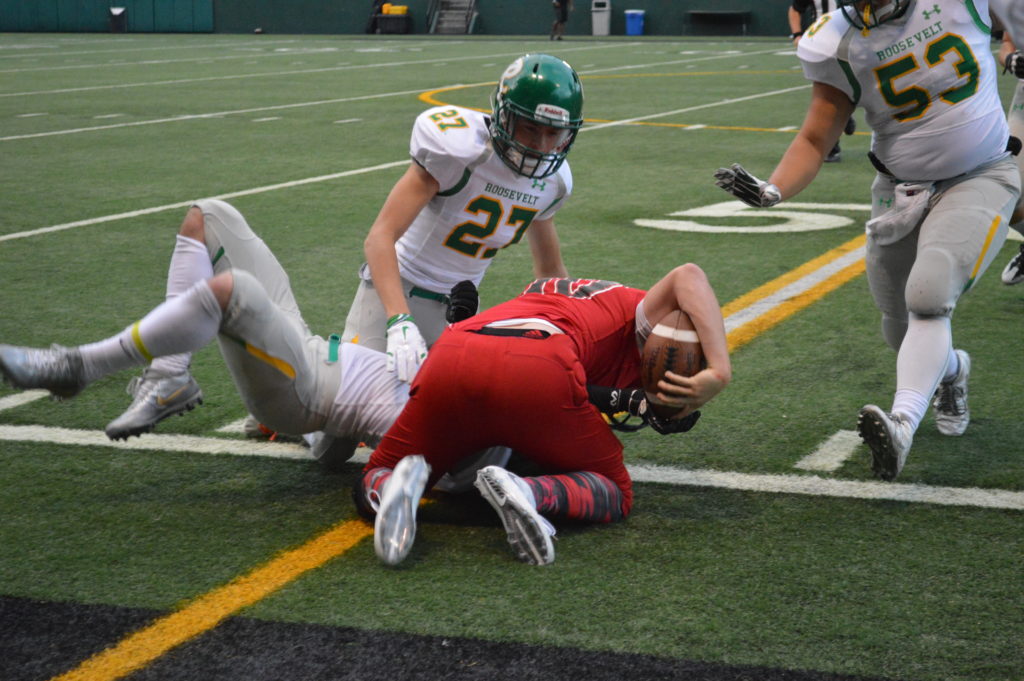 Early in the 3rd quarter Roosevelt fumbled the ball at the 19 yard line, which sadly was recovered by the Beavers. With 5 minutes to go, #44 Mohamud Mohamud ripped through the Ballard defensive front, bringing the score to 19-9. During the 4th quarter, Ballard scored a final touchdown. Roosevelt completed one last TD but their efforts at a two point conversion were in vain. In the end, Ballard continued their claim to the anchor by a score of 25-15.
Joel Odegard, another JV player who rooted from the sidelines, commented that he was "disappointed" at the outcome and couldn't wait for the next year when the Roughriders would have another chance at a victory. Running back Mohamud Mohamud said that he believes the Roosevelt football team is playing well together, and that he hopes we can pull out a victory next week.
Photos by Maya Williams