Roosevelt Jazz Band has attended Essentially Ellington, one of the most prestigious high school jazz competitions in the country, every year Since 1999- with only the exception of 2003 and now this year, 2017. A high level of skill is required to enter into Ellington and it is run by faculty from JALC. To get in to the competition, high school bands must audition by sending in their recordings of three songs from the Essentially Ellington library to be judged by a panel of blind judges.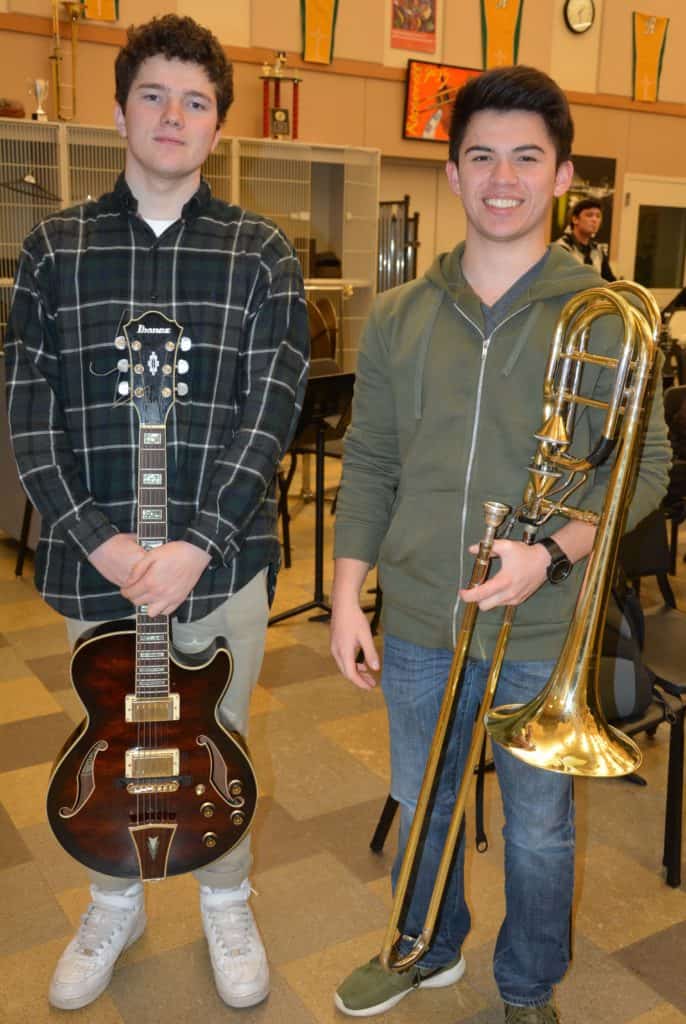 It has become a Roosevelt tradition to compete in New York each winter, but this year things did not pan out as expected.
"There has been a lot of talk about commitment to the band. The atmosphere certainly has changed and has caused a lazy mindset to take effect due to our ego both as a band and personally," states junior, Kai Despain. Despain has been playing jazz for five years now on both tenor sax and clarinet. "We didn't go because we didn't have enough time to rehearse our songs, we should've gotten them earlier in the year," states jazz musician, Aiden Ryser. "I am very disappointed with this year's outcome, as we all are. Everyone looked forward to it, and I feel especially bad for the seniors, since this was their last chance at New York," says Despain.
It has come as a huge disappointment to everyone in the band that they lost out on this opportunity this year.
"There's a lot of maturity needed to put the time in, no matter other commitments and a lot of us didn't realize that until it was too late. I definitely believe that the skill level is here for us to compete, and will be for the coming years, but we need to work as hard as anyone else competing," says Despain.
"Of course, I'm disappointed, but we can use this as an opportunity to examine what needs to change in order to go next year," says Ryser.
Moving forward the jazz band will learn from this experience and remember to keep their goal of competing at Essentially Ellington in view.
photos by: Roxanne Alabastro