On Friday, march 24th, The Moore theatre in Seattle hosted their 16th annual showcase of young, local artists in a program called More Music @ The Moore. A group of musicians ages 14- 21 auditioned to work together and get mentored by Grammy Award-winning musician and record producer Robert Glasper. This program gives emerging artists the opportunity, no matter their style, to have training and rehearsal with a professional musician as well as promotional support and the opportunity to perform at Moore theater.
"They picked fourteen kids to go through this unique experience of seeing the professional side of making music," says senior Amr Awadd, who participated in the program this year.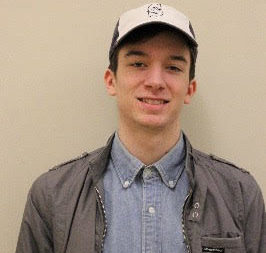 After about a month and a half of work, the group of musicians preformed what they have created and learned both together and individually on Friday, march 24th. "It's just bringing local artists together to collaborate and get mentored by a professional musician… and then we play this big concert," states junior, Ethan Lefaive, who joined with a jazz quartet when one of their spots opened up last minute. "These kids from Garfield just kind of asked me on the fly if I wanted to do it the week before the rehearsal started." Rehearsals were every Saturday starting in the begging of February. The last week of the program Sunday- Friday leading up to the 24th there were rehearsals every night. "I would take the bus right after school up to the Moore and stay there until
8:30 or 9pm," says Awadd. It was hard work but
it really payed off with an amazing showcase and lasting experiences.
"Everyone kind of collaborated with each other… "it was a really cool experience" states Lefaive.
The teens in the program had the opportunity to perform as individuals, in groups or in collaboration. Awadd preformed solo, while Lefaive was a part of the quartet he entered with.
"A lot of people went in as individuals and did their own thing. I went in with a jazz quartet from Garfield- it was pretty cool," says Lefaive. They both preformed the last two songs of the night with the whole group to conclude their time together. "It was so much fun. It was a really, really awesome experience," states Awadd. The program has opened up many opportunities for Awadd and he sees his future in music opening up. "I'm now talking with Seattle theatre group and the possibility of me opening for Lupe fiasco. This whole program jump started my career basically." Both Roosevelt musicians had a great time in More m
usic @ The Moore and learned a lot for their future in music from their experiences there.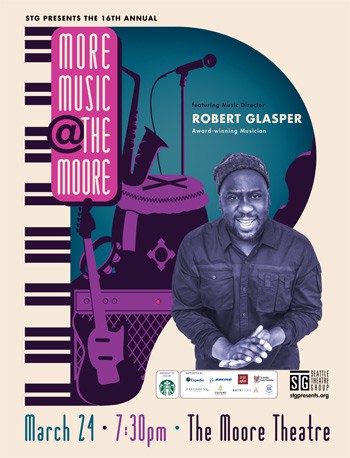 photos by: Maya Williams