If you're a student at Roosevelt, chances are high that you've seen a flyer somewhere around the school for Unheard Voices of Seattle, a new club at RHS this year. Many of you may wonder what this club focused on- whose unheard voices you'll be hearing. According to their Facebook page, the club is a group of "students looking to break down the social barriers that come from biases and prejudices against the homeless."
Their Facebook page features interviews with Roosevelt students who have experienced homelessness, and others who are part of the Seattle homeless community. Unlike other Roosevelt service learning clubs centered around homelessness, Unheard Voices of Seattle is mostly focused on bringing awareness to the reality of homelessness in the area, and in the student body here at Roosevelt. Their goal is to change the way they are viewed in the community, and help remedy the biased perceptions that students may have.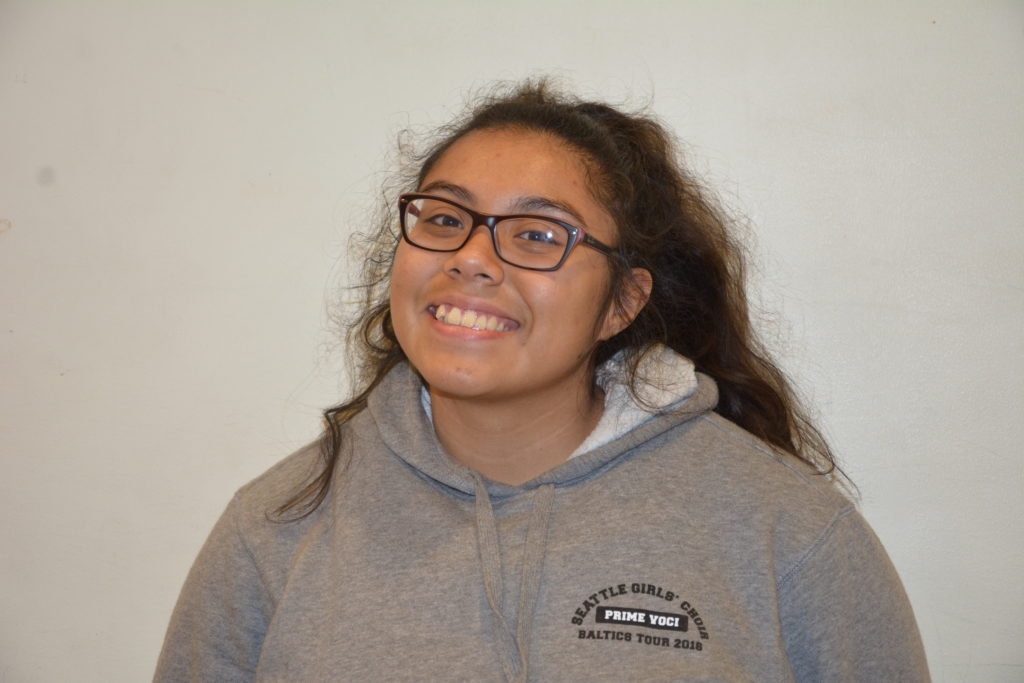 The club was created by Roosevelt seniors Cassie Aleman and Sholeh Sharif. Aleman and Sharif were both part of Hands for a Bridge last year, and decided on starting an Unheard Voices of Seattle group for their end of the year activism project. Aleman was inspired to change perceptions about homelessness after she herself experienced it last year. "I saw everything in a different light, everyone judging people just because they're homeless," she reflected.
They started the Unheard Voices of Seattle project by going around to classrooms and discussing perceptions of homelessness that students have, and attempting to remedy unfair biases. When met with surprisingly positive reactions from students, Sharif and Aleman decided to create an official club for the program. They are currently working on a project to make blankets for those in need. According to Aleman, "Blankets and socks are really the most important things out there for people on the streets." In addition to this project, they are still working on sharing the stories of the homeless in Seattle, and combatting discrimination towards them.
Unheard Voices of Seattle meets in the Japanese Room at Roosevelt (room 143) at 8:15 am, every first and third Tuesday of the month. They recently had their first meeting on November 22nd, and encourage all to attend their biweekly meetings and support their goals.
photos by: Taylor Powers