Diversity is an important aspect of life here at Roosevelt. There are many different clubs, teams, and activities, but the diversity also extends to the world of art and music within our walls. There's more going on in the Roosevelt art scene than you could possibly imagine. There are painters, dancers, singers, and musicians of all kinds …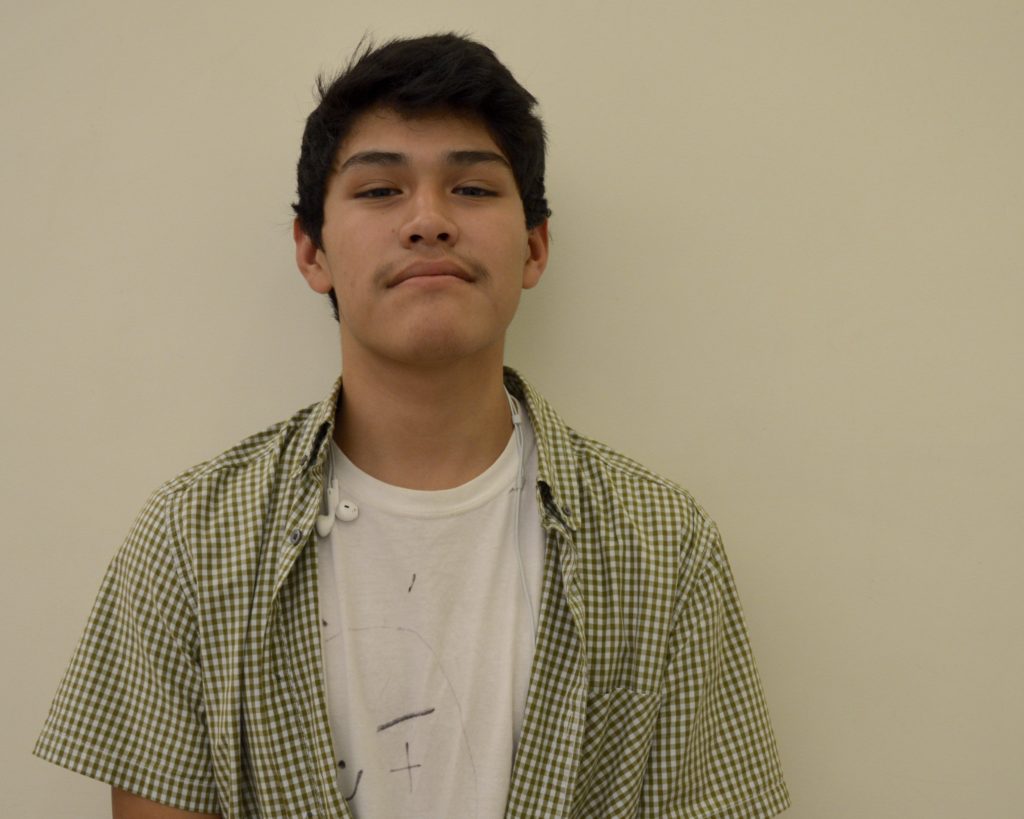 "I started two or three weeks ago… I was kinda bored so I was just like, eh, I guess I'll just do this," says Gabe Rodriguez, a junior, who just started rapping. Having started out playing instruments, Gabe has now transitioned to a different form of music. Even though he's new to rap, he hopes to take it further and possibly make a career out of it. A lot of thinking goes into making a rap song and when asked how he comes up with lyrics, Gabe says, "I just kinda write down what I think, sometimes I write down random crap that doesn't make any sense." Already, Gabe has six tracks on SoundCloud and is working on a new song right now. Open up SoundCloud and give him a listen because he's an artist to watch.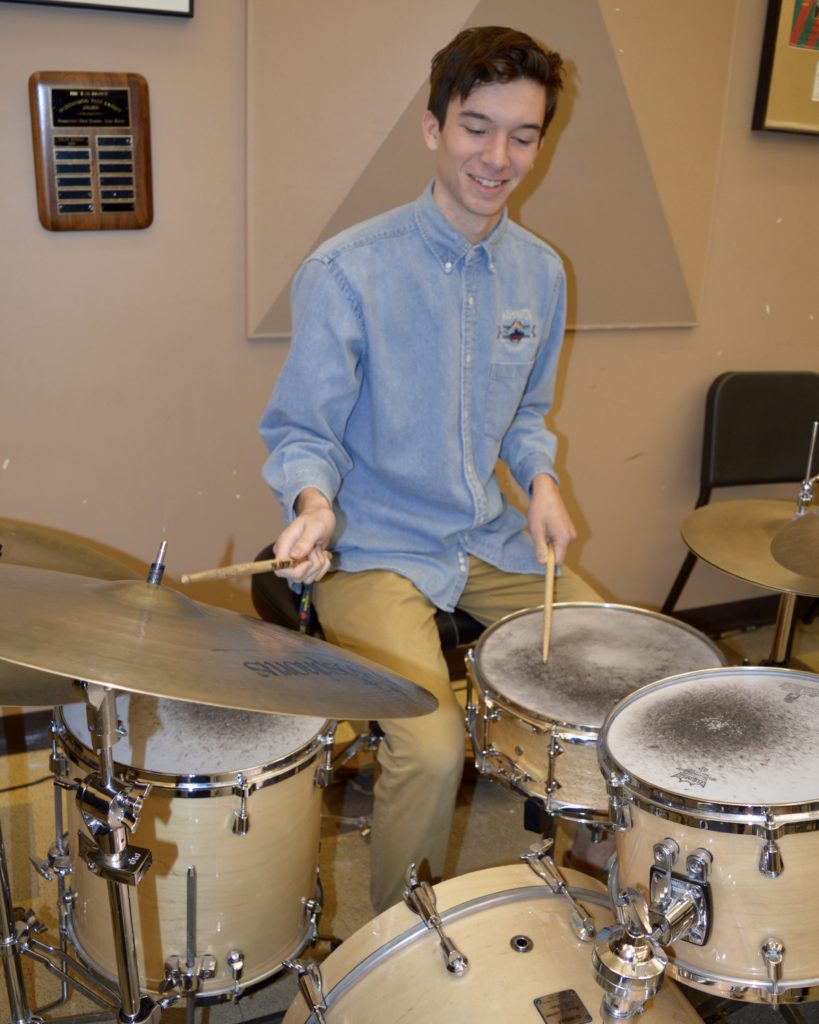 Completely different from Gabe and his dedication to rap, many musicians here at school focus on jazz. Roosevelt has a fantastic reputation for one of the best jazz bands in the country. Contributing to this fame is junior Ethan Lefaive, one of the drummers for Jazz 1.  Ethan started drumming at Eckstein Middle School with Mr. Escobedo, the jazz teacher.  "I first started out because I thought it would be easier than cello, which wasn't true at all." Ethan has been playing the drums ever since.
"A lot of people think the drums are the easiest instrument but really no instrument is easy. They all have their specific challenges that you have to overcome."
After getting into Jazz 1 his sophomore year, Ethan became more aware on how important drums were in the jazz band. "It really grew on me; I realized how important drums are in the band…  Mr. Brown made it obvious for me what my presence in the band should be." When asked if he wants to take drumming into college and beyond, Ethan said that he definitely wants to go to a school with a good jazz program and that after college, he thinks teaching would be very fulfilling. For musicians in Jazz 1, pressure is part of daily life, especially for the drummers whose main responsibility is to keep the band in time. To keep him going, Ethan watches other musicians.  "Seeing other people play, it doesn't have to be other drummers, really inspires me because they're my age and they're playing like that."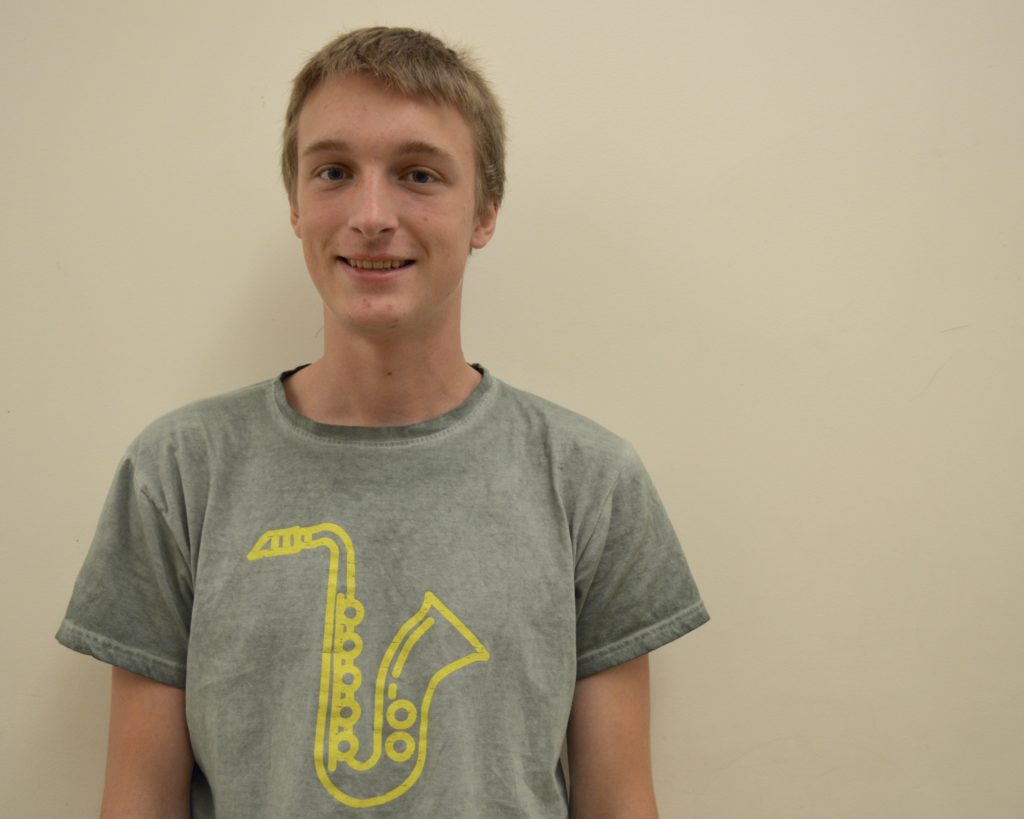 Now to another completely genre of music: rock. Hollow Moon is a rock band made up of three musicians. Senior Nate Sanford plays the bass, senior Jack Bylund plays the drums, and senior Thomas Hinds plays the keyboard. The band was formed in 2014 (their sophomore year) and they have been going strong ever since. One major setback, however, was the fact that their guitarist and main singer Gavin Susalski moved to San Diego over the summer. "It's harder working with fewer people" says Thomas Hinds. Hollow Moon writes their own songs and Thomas Hinds says, "It's very much a group project, everyone writes different parts." The band practices and performs in members' basements. For Thomas, performing is "more about the music than the audience." He says, "My favorite part is just hanging out and rehearsing. It's always a good time to be hanging out with friends and making music no matter what's going on."
They have no performances lined up at the moment because all members of the band are focused on the cross-country season. 
Connor Ryan, a junior, focuses on a different form of art. He has been drawing since he was in first grade and hopes to attend a more art-oriented college. He sticks to using colored pencils and likes to draw portraits and animals. Connor's drawings are incredibly realistic, "All I do is realism. I try to make it look as much like the photograph as I can."  Drawing portraits and animals requires a lot of detail, so the drawings can take several hours to complete.  "Depending on the piece it can take two hours to maybe eight hours," says Connor. The time and effort he puts into one piece shows his commitment to drawing. If you're lucky, you may see some of his art around school!
Keep an eye or an ear out around Roosevelt for these artists and see or hear some cool stuff!
Photos by: Roxanne Alabastro