On thursday the 11th of January, Roosevelt's Black Student Union hosted a march from the UW light rail station all the way to school. About 200 students and teachers from RHS rallied together at 6:50 am to march along side Jinji Amen and the BSU club. It was dark and rainy that morning, but that didn't stop members of the Roosevelt community from showing up and standing up for human rights and equality.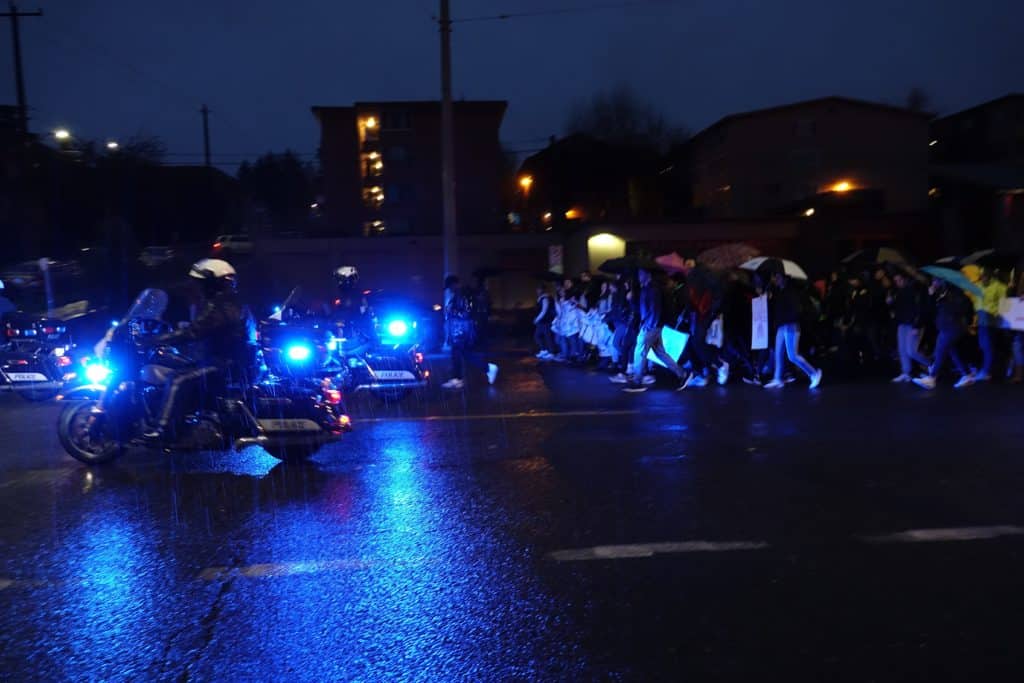 The marchers left the light rail station at about 7:10 and were led by police officers all the way to RHS. There were large banners and many signs that were dispersed throughout the group of people. About a block in, some of the leaders of the march started the chanting. People were timid to join in right away, but soon, chants about equality and change could be heard from blocks away. There was a buzz of excitement and soon all 200 people were standing together supporting one another. The 2 miles that we walked did not feel long or tiring. As we walked through intersections and on busy streets, the chanting became louder and louder each block.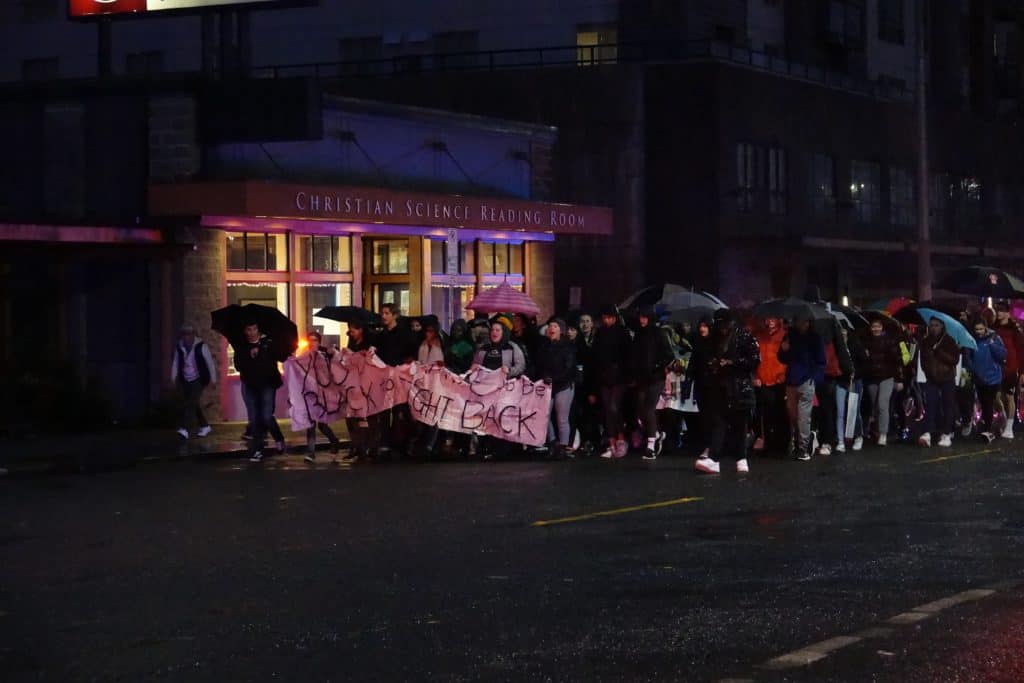 By the time all 200 of us got to the school's front doors, voices were scratchy and tired, but nobody was ready to leave the group and head into school. We huddled together by the front doors of the school and cheered after our last chant about wanting change in the halls of roosevelt. Senior Jinji Amen, the leader of Roosevelt's BSU took the time to thank the students and teachers who walked beside her that Thursday morning.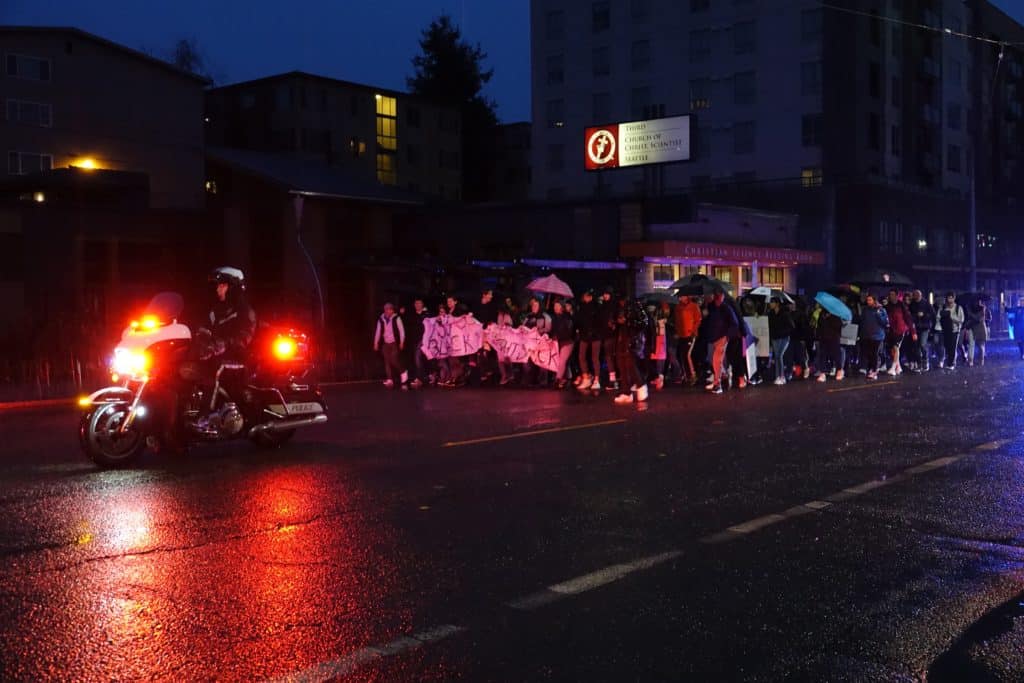 Photos By: Bassie James and Jess Flynn