Tonight, right before 8:00pm, the Seattle Education Association announced the ratification of their contract. This puts an official end to the strike and mean school will go on without any labor-dispute-related pauses.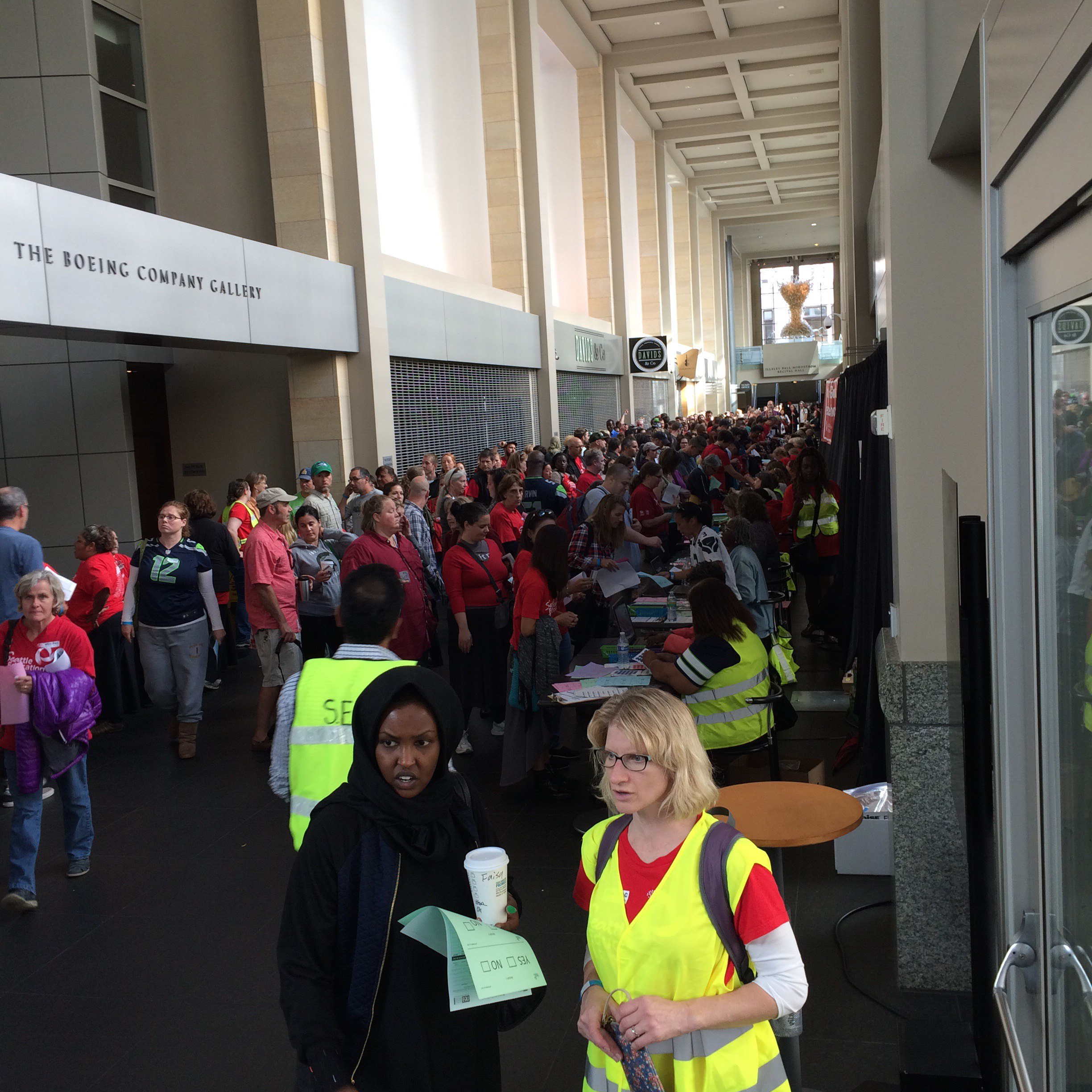 Educators came out in droves to vote on the contract. Pink sheets with the meeting's schedule were distributed at the meeting. The SEA Board and Representatives recommended that everyone voted for the three motions presented: ratifying the contract for paraeducators, SAEOPs (Seattle Association of Education Office Professionals  i.e. secretaries), and certified employees. Many paraeducators involved in special ed have already expressed their disappointment with the agreement's handling of their departments and planned to vote against the agreement.
The SEA's president Jonathan Knapp, stood outside of the doors to the hall, greeting members as they strolled by. Donning a navy blue suit and a red sticker in support of the SEA, he had a professional, scholarly aura about him. "I'm very excited," he declared, commending the "incredible bargaining season" they had. "We've obtained things never before seen in an educator's contract in this country."When asked about his predictions for the outcome, he chuckled and noted, "I'm not a betting man." He emphasized the importance of the democratic structure of the union: "It's up to the membership to decide; whatever they decide is what we'll do."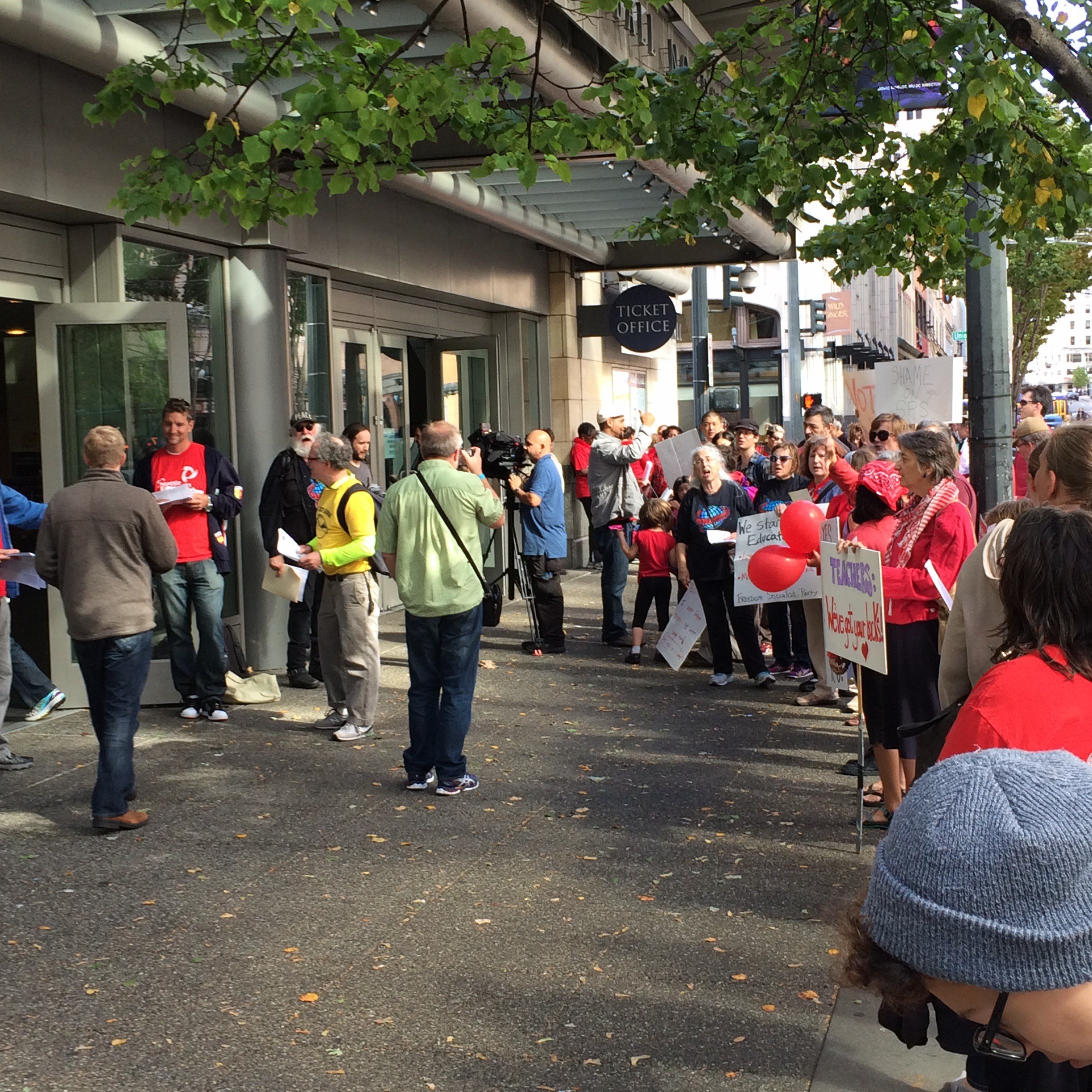 The meeting went much longer than planned. Not only did it start late, but the discussion of the contract went far past the planned time limits. Many of the teachers, decked out in their Seahawks gear, were undoubtedly disappointed to have missed the game. Fortunately, they were all able to leave after voting right after 6:00pm. Ballots were counted and the motion to announce the results had to be approved, but they were then quick to reveal the contract's ratification. This was met with joy by many, proved disappointing for some.
To any students or parents who were worried about the further delay of school, Knapp, assured, "Educators are standing for you." He lauded the "courageous, unified" employees response to a "constitutional crisis". Tonight would be a victory for him as educators return their classes for good. He emphasized, "[The] legislature needs to be held accountable."
Featured Photo: Supporters assure educators that they'll have faith in whatever decision they make and praise their efforts during the strike. Photo by Ira Rose-Kim