School spirit at Roosevelt is a great addition to keep students energetic and involved as the school year goes on. Two weeks ago, some students interested in school spirit applied to become the next Roosevelt Bears. The Roosevelt Bears will return with more spirit than ever this year at assemblies, pep rallies, sports events, or around the school on spirit weeks.  
The tryouts were held by ASR shortly after school started, and drew in about ten applicants to fill the role of this year's enthusiastic and renowned Roosevelt Bears. By the end of the tryouts, everyone ended up making it. We had the chance to interview a few of them about the tryouts and what we can expect from the bears this year.
The Roosevelt Bears play a major role in spirit at our school, but you rarely get to see who's inside the big fuzzy costumes. We asked a few of them some questions regarding their new position. Sophomore Hallee Olsen said, "I thought it sounded really fun, everyone said you should do it…no one knows it's going to be you." Gogi Kaewchan, also a sophomore, likewise, thought it "would be a fun new experience", and decided to join.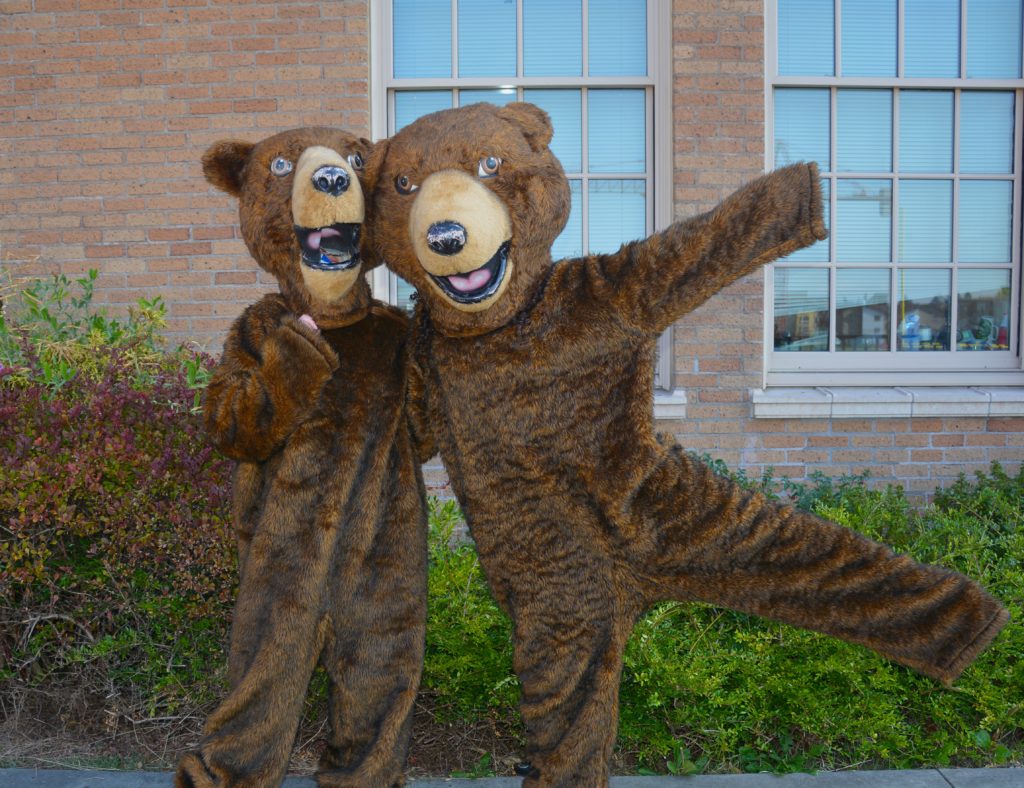 When asked about the tryout process, Hallee recalled, "They just had you put on the costume and then they played a song, and made you awkwardly dance in the center of the room." Sophomore Gogi seemed to agree that the tryout was pretty relaxed.  She mentioned, "We just put on a bear suit and danced around."
The tryouts may have been relaxed, but you will rarely see the bears sedentary this year. They will embody the spirit of the school at numerous events throughout the year. They can be seen leading cheers, exciting crowds, and bringing energy to the Roosevelt community.  
The costumes resemble a fuzzy teddy bear on the outside, but what are they like on the inside? Gogi said, "It's hot and since I'm 5'3 It's really big on me." Hallee on the other hand, didn't seem to have as much of a problem with them. "It's not that bad, it didn't smell, I expected it to smell" she added, "It's cozy and huge, it gets hella hot though."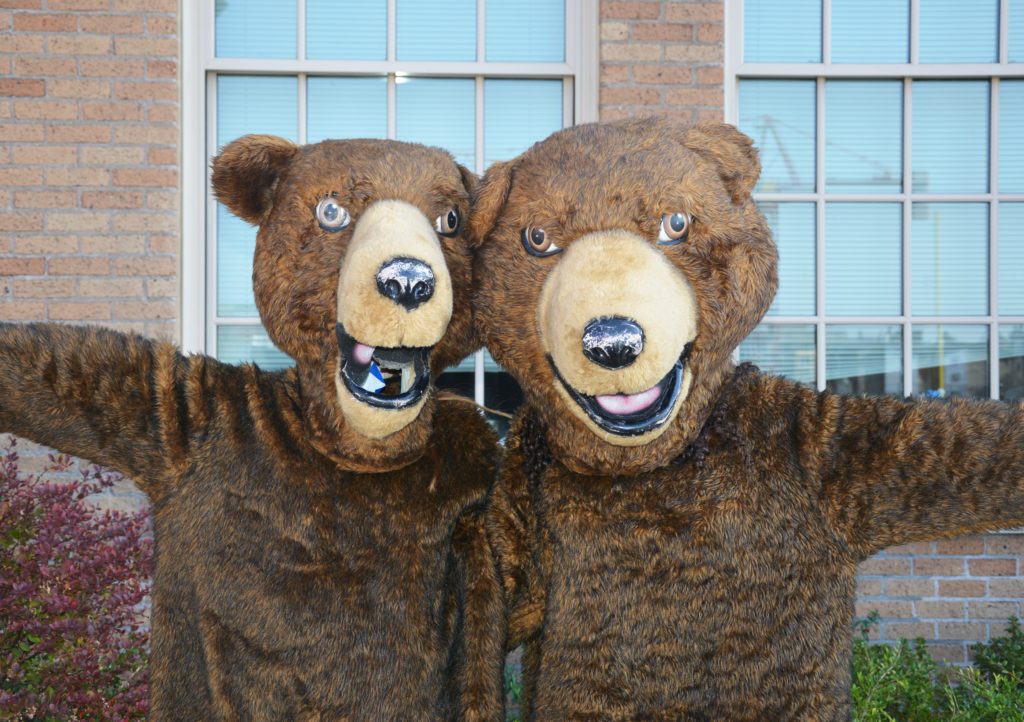 When asked if they would recommend the position of being one of the Roosevelt Bears, they both seemed adamant in recommending it to prospective students. Gogi explained, "It's fun, you get to meet a lot of new people and you get to go to the football games for free." Hallee agreed and added, "I think it's really chill, and you can just go out and do whatever, no one will know who you are or what you're going to do so you can make a giant fool out of yourself and no one will know."
The name of the Roosevelt mascots originates from the 'teddy bear' and has been a part of Roosevelt for years. The students inside the costumes will be rotating throughout the year to all get the chance to boost school spirit. You will be able to see them many times this year at any event that involves lots of school spirit!
photos by: Hannah Silver