Every upperclassman in our school has college on the brain – even if it's only on the periphery. We're researching colleges, buying college paraphernalia, even flying out to colleges for tours. But did you know that representatives of some of the most prestigious colleges are currently flying out to you?
According to Ms. Mary O'Connor of the counseling center, college visits run from 8:45-3:15 and are often scheduled in the counseling center's conference room, the alumni room (101), the library or the commons.
O'Connor says colleges visits are a great idea to check out because they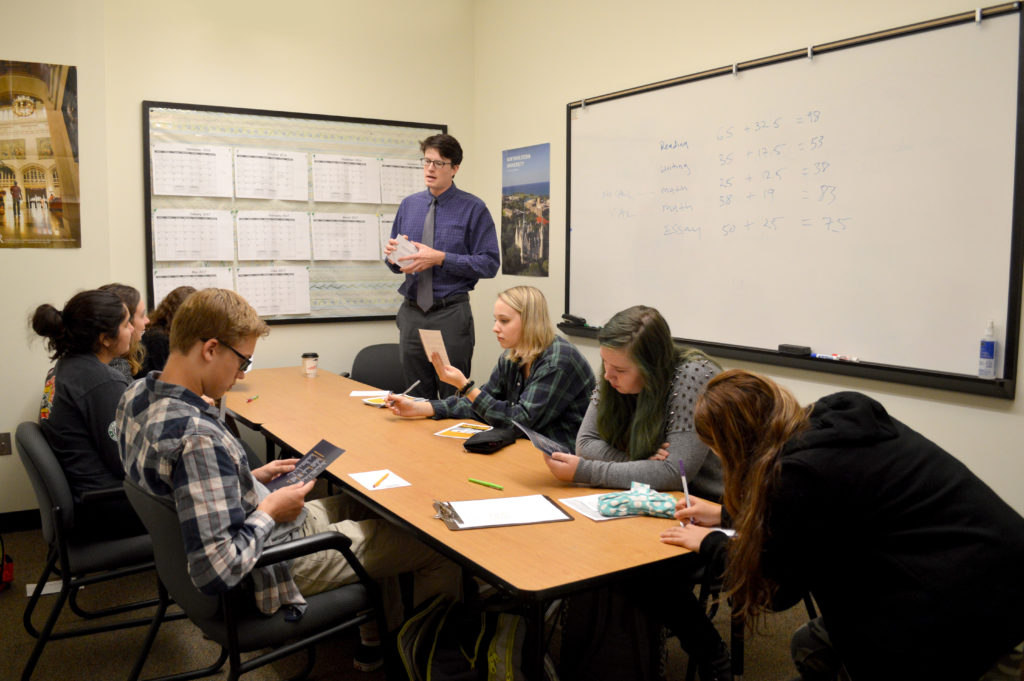 "give you a good idea of what other kids are thinking about schools and the questions they have. It also gives you an idea of the difference between schools, because you've got large schools and small schools – every school tries to present what's unique about them."
What exactly goes on at these visits, then? O'Connor says the representatives get contact information from the students first.
Then, she says, "Sometimes [the colleges] have formal presentations about what the school is like. Sometimes they'll have PowerPoints or little movies… then they usually leave a fair amount of time for student questions." As far as who goes, "[the visits] are open to anybody… juniors and seniors are most appropriate, but some sophomores attend, too." One attendee of these visits, Roosevelt senior Will Thomas, reports "going to an actual visit (as opposed to visiting the website) and actually talking to a person from the school allows for more specific questions… while I personally had a lot of the information going in, I would've been able to ask specifically about things like the engineering field."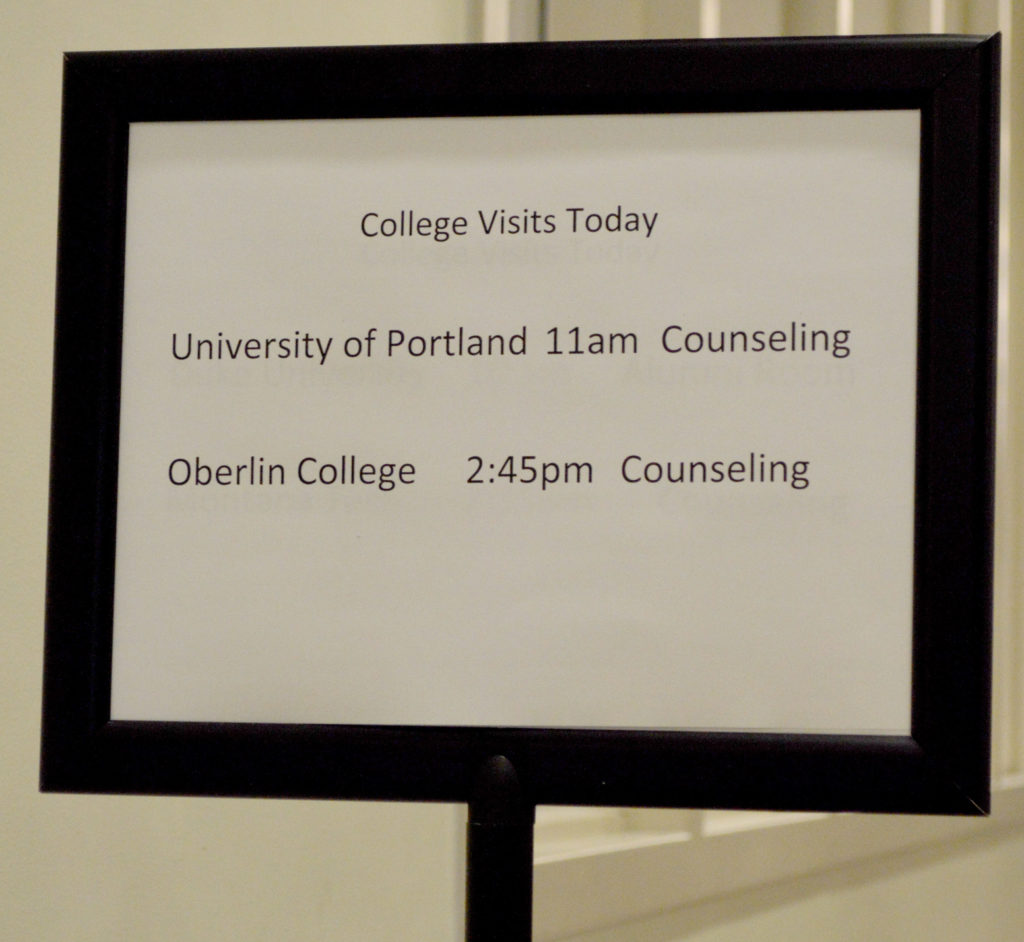 Unfortunately, these visits overlap with class time, making them inconvenient for most students. However, all O'Connor says you need to do to be excused is obtain permission to attend a visit from your teacher. Thomas attended Tufts' visit by going during an early dismissal when he wouldn't have had class anyway. He said he would recommend these visits to students who "have absolutely no information about the school and want general information, or are set on a school and want to have specific questions answered from a person who's actually there."
If you're looking for colleges online or in the flesh, look into these visits. It's not often that you'll find these colleges looking for you!