Even though the official season won't start for more than a month, Roosevelt's girls' soccer team has already begun intensively training for the upcoming season. Summer practices have been held regularly since June. During the practices, the team captains, seniors Zoe Tyson and Bailey Holifield, lead the team in a variety of workouts. "The type of training we do differs depending on how many people we have," explained Tyson, "However we usually do some type of passing and skills drill at the beginning and end with possession or a scrimmage." Practices are currently held just twice a week, but come August, that will change as tryouts begin. Tyson says that during practices, she and Holifield "try to keep the practices fun and make sure everyone is having a good time," but remember that it will become more physically-demanding as tryouts begin. "We are going to work a lot on our fitness and playing as a cohesive unit," she says.
Roosevelt did exceptionally well last season, not losing a single league game and making it to the playoffs. Unfortunately, they were only able to win one playoff game. Tyson believes that the team has potential to go even farther this year. "The defense should be strong and we're hoping to go even further in the playoffs," she says, "I think we will do well this year and have potential to go far."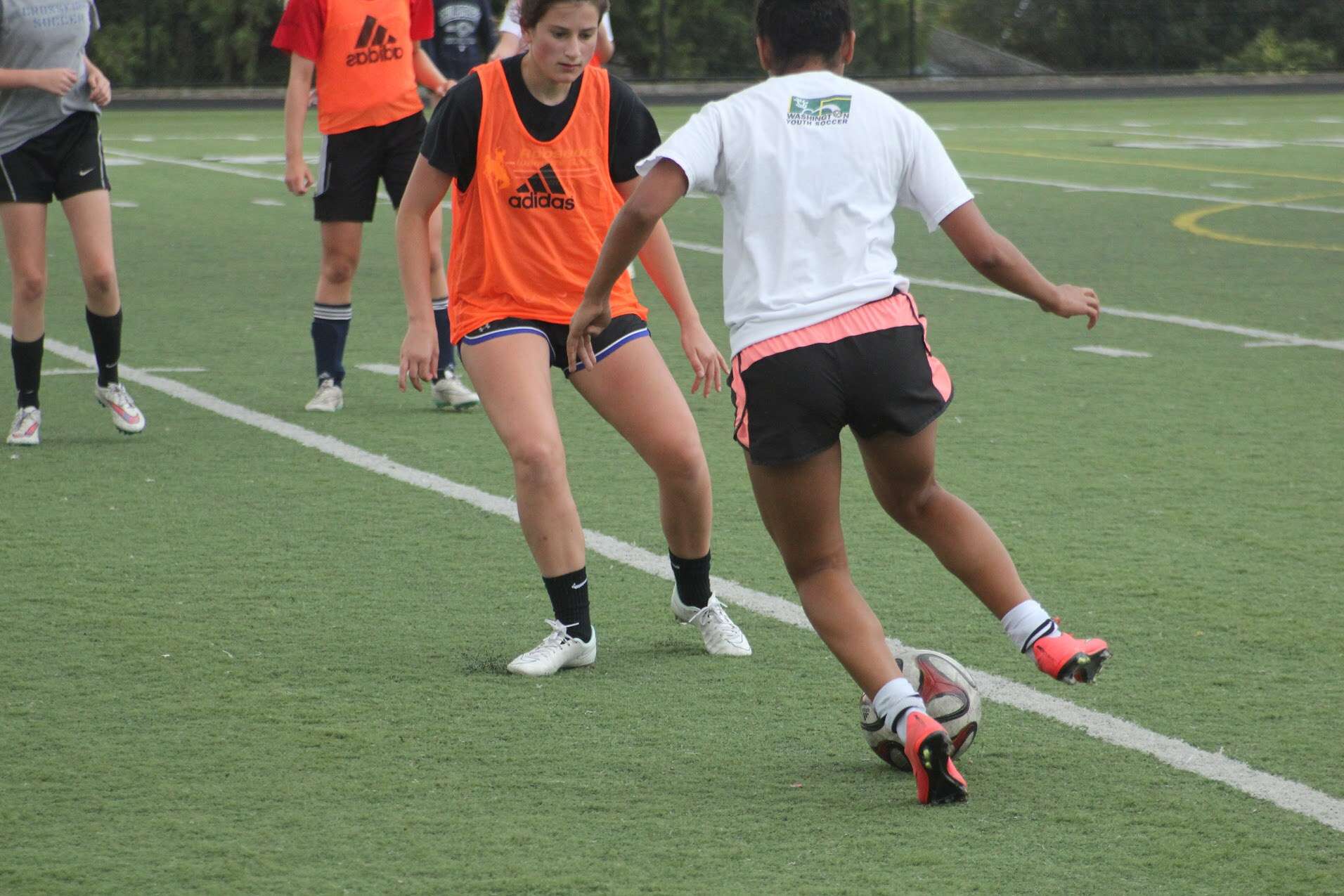 The girl's soccer team was forced to say goodbye to many talented seniors last year, but this year, leaving many positions open. "I'm hoping to add some great attacking players to the varsity team this season in order to make a solid team," reports Holifield, "The class of 2015 players were key to the soccer program but we still have the bulk of the team from last year."
Some incoming freshmen have begun to practice with the team over the summer. "There should be some good freshmen coming in," says Varsity goalkeeper Junior Serena Toney, "There are a lot of defensive players on the team since we lost a lot of attackers, but there will be lots of good freshmen coming in to replace them."
Women's soccer has gained increased attention over the past few weeks as a result of the United States victory at the Women's World Cup. The USA team beat Japan with a score of 5-2. The USA team managed to score an incredible 3 goals in the first 15 minutes of the game, securing its third title as world champions. "I watched the final with some of the seniors on the team last year and couldn't believe how hard the U.S came out to seal the title as world champions in the first half," said Holifield. The victory is sure to go down in history as a milestone for the USA team, and for women's soccer as a whole.
Featured Picture: The team lines up as they prep for their practice. Photo by Allison Bullard.