Murder, romance, and betrayal will take center stage this fall when Roosevelt's theatre department puts on the story of Medea Macbeth Cinderella. November 16-19 in the RHS auditorium, audiences will get a chance to see Euripides' Medea, Shakespeare's Macbeth, and Rodgers and Hammerstein's Cinderella all carried out on the same stage at the same time in one innovative show.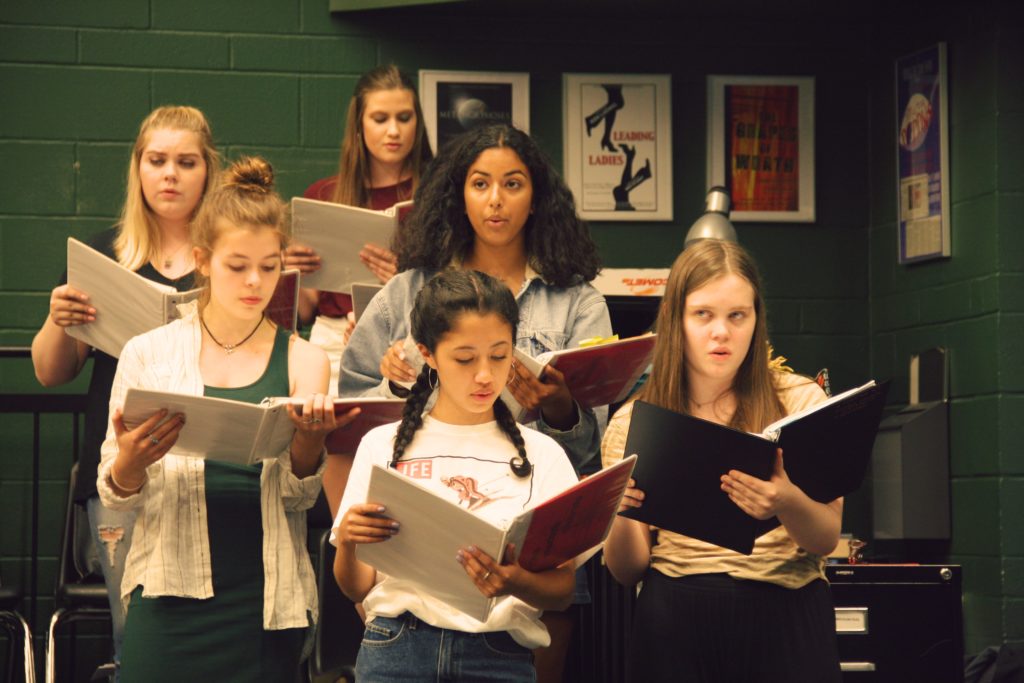 Roosevelt's theatre department head, Benjamin Stuart, says that when he first read the MMC script he was "immediately curious about how it would work – it's such a compelling idea." Since Stuart took over the department in the fall of 2015, he has been pushing the boundaries of what people expect from a Roosevelt production, and MMC is no different.
This show will challenge the cast in ways they haven't been challenged before, as so many things will be happening on stage at once. Multiple characters will be playing out their respective stories at the same time – meaning while one character sings a love song in Cinderella, another will be acting out a dramatic monologue in Macbeth. Senior Annika Prichard, who will be playing Cinderella in November, feels that this will be the area of most difficulty for her, "because as well as remembering the lines that come before mine, I also have to focus on timing dialogue correctly with the other shows. You definitely have to listen a lot more carefully and work together as an ensemble," Prichard is excited to see how blocking will help connect the different storylines, saying how "this show is really unique because even though we're telling three different stories, they interlock in really clever ways." Focus and dedication will definitely need to be the upmost priorities of the cast as they attempt to master this complex concept and blocking.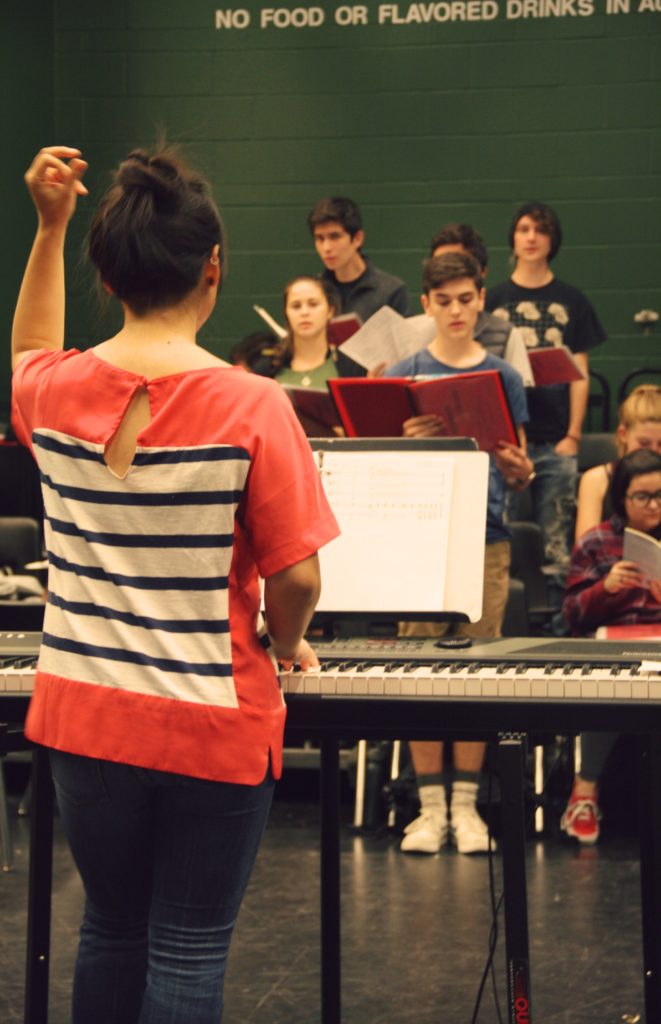 MMC will also require the theatre tech team to stretch their abilities to the fullest in order to meet the requirements of the show. Stage manager and tech student Rose Bryers admits she is "a bit daunted by the idea of following along in a script with 3 stories," and thinks it will "be interesting to design for, having [the sets] be separate but work together." She is confident however, that no matter the challenges they face, the tech team will be able to work through them.
All the hard work will be on display when MMC finally hits the stage in mid-November. When asked what he hopes audiences will take away from seeing this performance, Stuart says he hopes people "will leave enlightened about these three stories. By seeing Cinderella rub elbows with Lady Macbeth they'll have some new idea about who Cinderella is or who Lady Macbeth is." Most of all, he wants them to be entertained – "I hope the audience leaves going 'wow, that's a really different take'!'' Only time will tell.