---
At Roosevelt, the issues that concern the student body need to be heard.That's why earlier today, students gathered on the University of Washington campus for a march. The walk was organized by Roosevelt's Black Student Union as a safe yet impactful way to bring up any and all issues students had. The marchers were escorted by police as they marched from Huskie Stadium to the Roosevelt campus. Even though the event was hosted by BSU, people were there not just for racial equality, but gender equality and any other issues people felt needed to be brought up. One marcher, Roosevelt junior Nyal McCrea, said he wasn't walking for just one issue, but that he was there to add to the messages and support his fellow students and their passions about what needs to be changed."I was sort of in it to support. I wasn't really expecting anything to happen, anything like [a] drastic change. I thought it was just a good way to come out to support the community, support what people are doing just to show that I have their back," McCrea explained. He wasn't expecting all of the issues brought up to be solved within a day, but knew that they were taking steps in the right direction.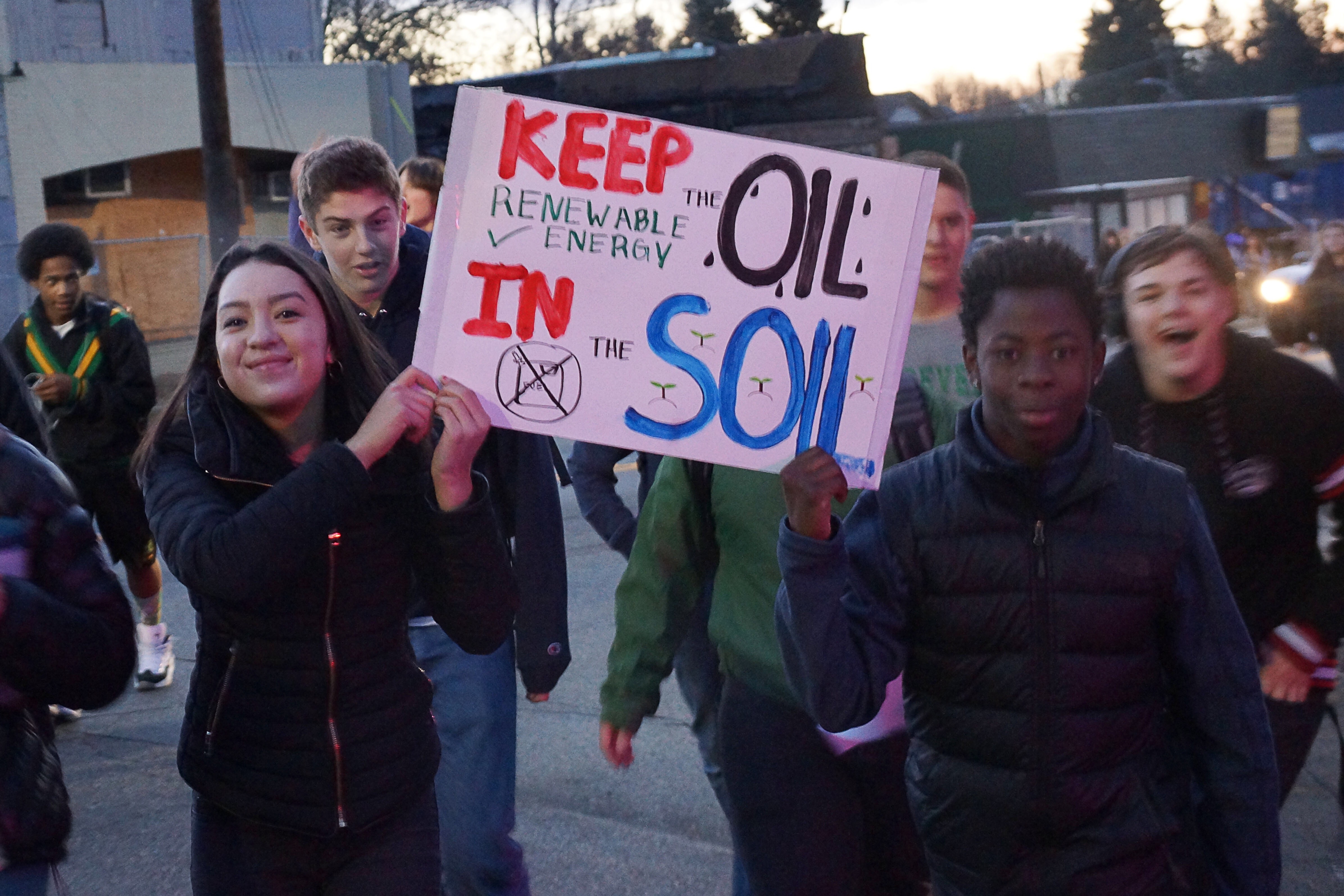 Jinji Amen, a BSU coordinator of the walk said the importance of the walk was "we get the chance to show that there is stuff that needs to be recognized, because the rest of the year there's really no recognition." The walk gave people who may have trouble speaking out a voice. " I think it's good that we did it…I think it's good that people can say whatever they want to say, talk about whichever topic they want to talk about," says Amen. She felt that the march was liberating and a way to bring people together to show that "we're doing this, we're together, it's all good."
Featured Image: Roosevelt students march through North Seattle. Photo by Conpr Courtney.