Dramafest has been a hallmark of the Roosevelt Theatre Department for over 60 years. As the department nears the 61st Dramafest, student directors, actors, and technicians are hard at work creating their shows. Nineteen directors and assistant directors have about three months to prepare their shows for the stage, starting Feb. 6. Each show was specially chosen and analyzed by the students of Drama 7/9 to be submitted to Katelyn Greve for the selection process. In process, 10 of however many plays are chosen to be featured in that year's show, and directors whose submissions were chosen are paired with assistant directors.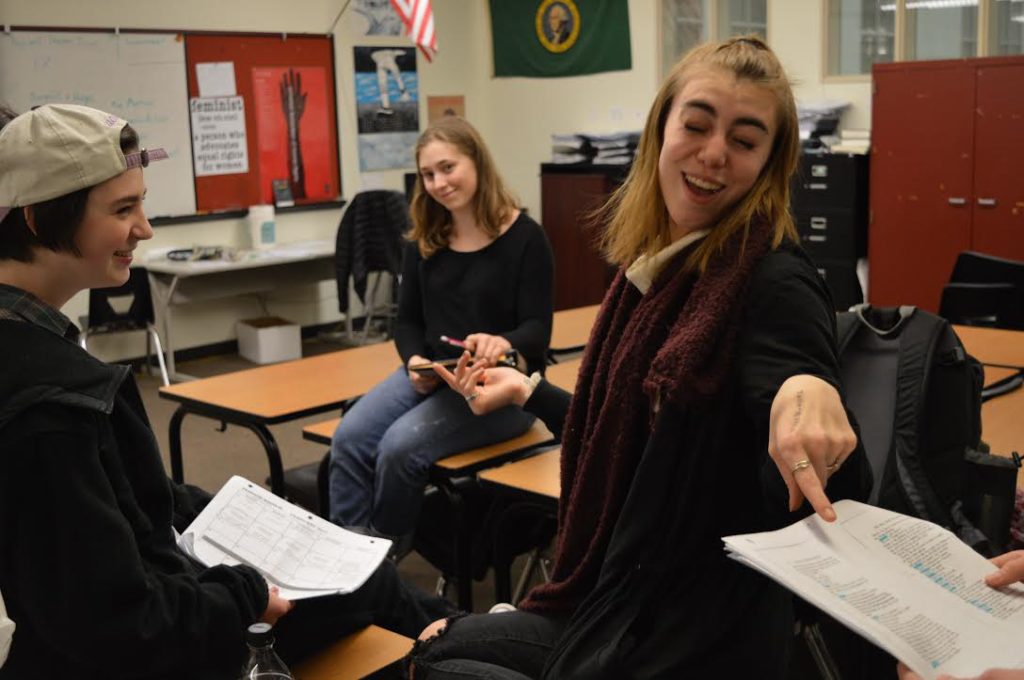 The 10 handpicked plays are (Directors names listed first, assistant director's names listed second) "The Real Inspector Hound," directed by Annika Prichard and Berkeley Loper, "Three Tables," directed by Grayce Crick and Lila Lang, "The Sequence," directed by Duncan Weinland and Annabelle Hannan, "Separate Lives," directed by Rose Dickerson and Jaret Miller, "Mirrors," directed by Caleb Kleiman and Spencer White, "The Picture of Dorian Gray," directed by Inga Phlegar and Joe Moore, "Robyn Hood and Her Merry Women," directed by Kat Paschal and Natalie Brown,  "After Magritte," directed by Sofia James and Ella Frederiksen, "Sorry, Wrong Number," directed by Lydia Ippolito and Maddy Acosta, and "Bad Auditions By Bad Actors," directed by Keaton Rahmn, Natalie Brown, and Claire Kiersky.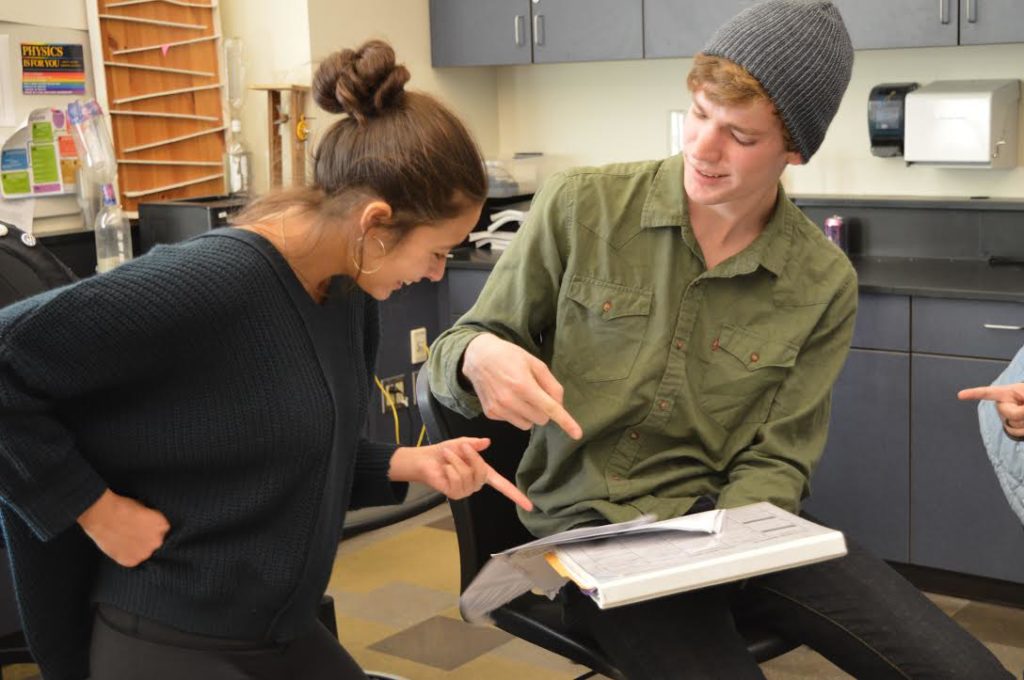 With Dramafest casts announced for the plays, and rehearsals already underway, work has begun. For all of the directors, directing a play that they chose on their own and crafting the creative vision that will eventually end up on stage is a passionate process and a labor of love. Many of the participating directors also haven't had the chance to direct a show before, which presents them with a unique opportunity. They're fully in charge of their casts, which consist entirely of their peers. No drama teachers are around during rehearsal to guide them through the process − it's entirely up to the directors. This mantle of responsibility is what makes Dramafest unique. The quality of the shows is determined entirely by the dedication of the students involved.
Prichard, the director of "Inspector Hound," has been in Dramafest since her freshman year, and was curious about what being a director was like.
"It always seemed like fun to be on the other side of the experience of directing and performing," she says.
Loper, Annika's assistant director, commented that she didn't know about this opportunity to direct until last year.
"It just seemed like a lot of fun, and a fun way to be involved as a senior," she explains.
Prichard has directed in the past: a book-it show for one of last year's theatre classes. Her cast was smaller then, with only three people in the show. She now directs in tandem with Loper and eight actors and actresses in "Inspector Hound." Part of the draw of "The Real Inspector Hound" was its majority female cast. If the turnouts of the last few years of Dramafest auditions have been anything to go by, generally more girls sign up than boys. Another standout feature of "Inspector Hound" was it's humor. "It's really fast paced and the jokes don't get repetitive, they're all sort of new and interesting, and very clever," she explains. Both Prichard and Loper are very enthusiastic about their show.
Lila Lang, assistant director for "Three Tables," says that the most challenging thing about being a director, especially one that is used to solely acting, is "trying to get stuff out of people without telling them what you want them to do. You can't read the line for them. You can't tell them 'this is exactly what I want you to do.' You have to work around that, trying to draw it out."
Dramafest will be on the Roosevelt Theatre Department's stage from Feb. 6 to Feb. 11.
photos by: Marco Say