Last Thursday, Hands for a Bridge presented Sonny Sixkiller Buys the Redskins to the Roosevelt student body. Roosevelt gave the Sixkiller cast a warm welcome in the form of an almost-full house and a robust talk back after the show Written by local Native American playwright Darrell Hillaire, Sixkiller explores the national issue of sports teams using historically racial epithets as their mascots, as is the case with the Washington Redskins.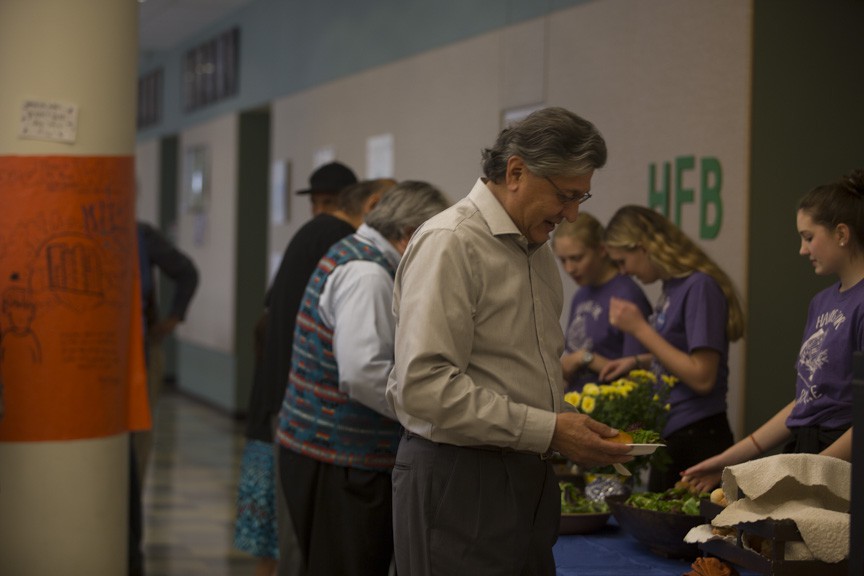 The play's proceeds from ticket sales and donations were split between the Hands for a Bridge Foundation and the Lummi Youth Academy; members of the academy, the Lummi tribe, and other nations came together in one large, united cast, aiming to raise public awareness of the destructive value of a name like "Washington Redskins".
"I have students who aren't as strong as I am yet," said Mary Wilber, member of the Okanagan nation and actress in Sixkiller; "Some day they will be, but when they have to hear those kind of words…it hurts them to the soul."
"I do [the play] for those young children," she continued, "who need to be strong. They need to hear good things; they don't need to be put down."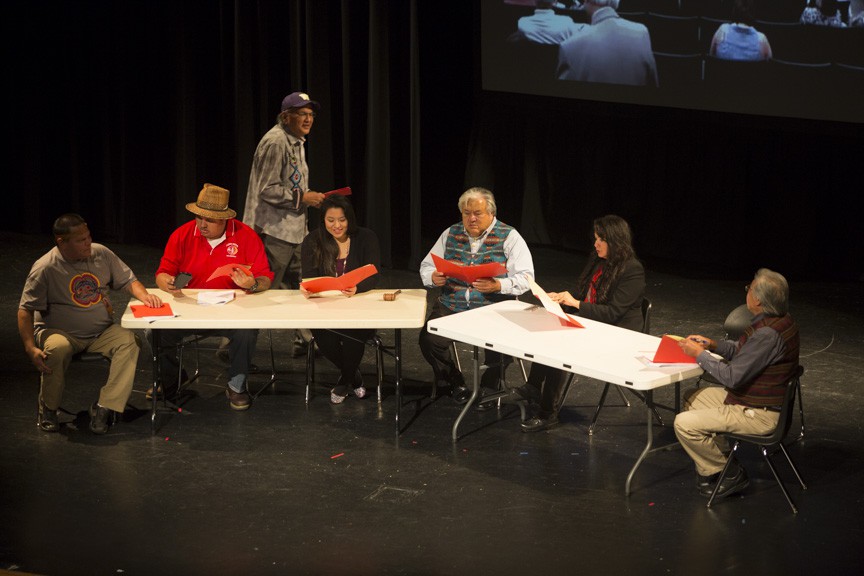 The play imagines an alternative present in which a characterized version of Sonny Sixkiller, a former University of Washington quarterback and member of the Cherokee nation, sets out to buy the Redskins from Dan Snyder and change the team's name. Last year, Sonny Sixkiller openly criticized the Redskins' mascot as outdated and offensive, which Hillaire named as his inspiration in writing the play.
The play was produced in mixed medium, making use of voiceovers and photo projection as well as traditional staging to inform and engage audiences. The cast's dedication to and passion for the show was clear, from the traditional drumming that kicked off the night to the victorious football game that closed it out. Billed as a "rousing evening of laughter" with a "serious punchline", Sixkiller's generous use of satire added a lightness to the play's reflective message of promoting cultural empathy within professional sports.
"It's our story," said Lummi nation member Candice Wilson, "from who we are, from how we were born and raised on our traditional land. We're never going away. We will always be here."
Featured Photo: Sonny Sixkiller at the play's opening, contemplating how to handle the offensiveness of the Redskins' name. Photo by Aidan Walter